Pot Companies' Hunt for New Markets Heats Up – Livewire Ergogenics (OTC:LVVV) First Mover Advantage
By Stockwatchindex Chief Analyst – Rainer Poertner- May 24, 2021
Big cannabis acquisitions are on the rise again and expansion driven by SPACs seems the favorite color of the month (maybe the year?). SPACs went from relative obscurity in early 2020 to the financial equivalent of celebrity status in 2021, alongside 
short squeezes
, bitcoin, and crowdsource-sentiment algorithms underlying the buzziest cannabis exchange-traded funds. Everybody is hunting for new pot markets.
This time, the hunt for new markets seems to be different though for the few that are not drawn into this new craze and do no follow the blind rush to find the pot of gold at the end of any cannabis operation; the bigger your operation the better your chances for success?
As cannabis legalization and acceptance spreads throughout the Country, there is actually less and less virgin cannabis territory to conquer. Companies that have long been diligently conducting their research and worked hard to comply with all State and local laws and the complex environmental rules and regulations of the California permit application process, are now presented with a "first-mover" advantage. The intrinsic value of a successful cannabis company today is how management has been able to maneuver this complex process and established the company to operate legally. We have asked the CEO of Livewire Ergogenics, Inc. (OTC:LVVV), Bill Hodson, to explain his company's approach and plan.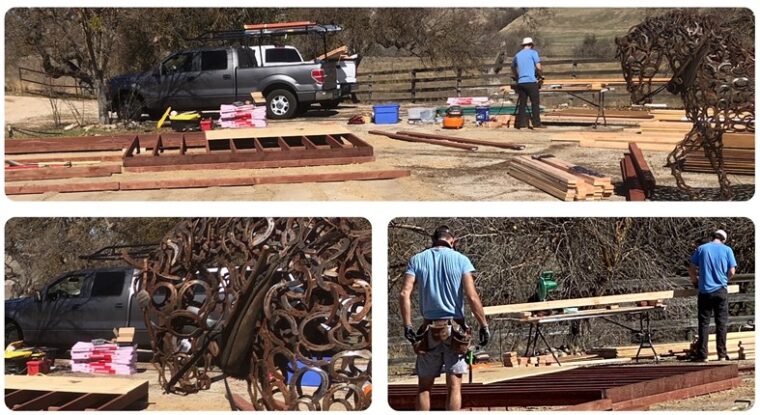 Mr. Hodson states, "From the beginning we were not interested in establishing as many locations as possible, but instead carefully selecting the ideal location for our large and ambitious project in Paso Robles to cultivate the best organic cannabis in the Country, grown under an ideal microclimate. I say ambitious, because California has most likely the most stringent environmental rules in the Country and the legal maze is complicated to navigate, to say the least."
Mr. Hodson continues: "This very involved process has been complicated by the fact that in California, there are quite a few different agencies involved in the permitting process, from the state all the way to the local level, and there is not one standard platform yet for the coordination or standardization of the process between these agencies. Only now, the CA Governor is proposing to combine three of the leading agencies into one, the California Department of Cannabis Control. This change is expected to create one central administrative portal that should result in an expedited process for all applicants. The potential drawback: setup of this new agency and synchronization of all efforts may not be effective immediately for all applicants. Fortunately, our affiliate company Estrella River Farms, the cultivator on Estrella Ranch, is one of the "first movers" and is already at the tail end of the application process for its large outdoor cultivation that was started roughly twenty months ago. Accordingly, we expect to be one of the few companies in central California, and San Luis Obispo County specifically, to assist in the conclusion of the process in the very near future, before this new central agency is fully operational."
ABOUT LIVEWIRE ERGOGENICS INC.
LiveWire Ergogenics, Inc. (LVVV) specializes in identifying and monetizing current and future trends in the human and veterinary health and wellness industry. The Company is focused on acquiring, managing, and licensing special purpose cannabis real estate properties, associated permits, and intellectual properties conducive to producing high-quality handcrafted cannabis products for medicinal and recreational use in California. This includes the cultivation, licensing and creation of the high-quality "Estrella Weedery" brand and the state-wide distribution of these products throughout California. LiveWire Ergogenics does not produce, sell, or distribute products that are in violation of the United States Controlled Substance Act. For more information, please visit: 
LiveWireErgogenics.com
"You must keep your Mind on the Objective, not the Obstacle." William Randolph Hearst
If you want to follow all other companies that we cover with more in depth research reports,