Raise Capital
Experts at Assisting in Raising Capital
Helping to raise capital for public companies is not merely a consulting-oriented activity for SWI, but based on the understanding of the importance of access to affordable expansion capital for growing public companies. While we are not a registered financial advisor and/or broker/dealer, the SWI team has the expertise and experience to analyze and understand each client's individual position and need; and advise on how to structure financial transactions and instruments accordingly for execution by the client.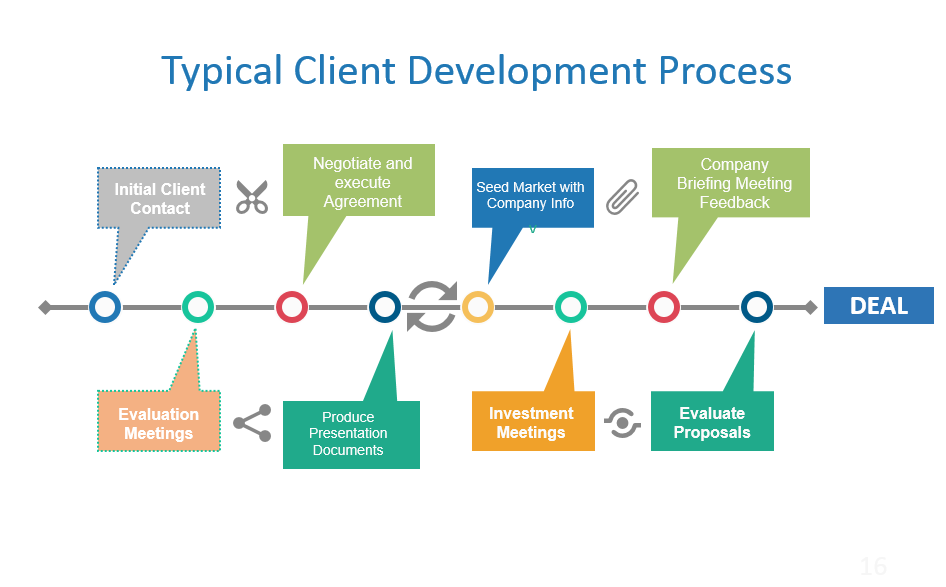 Network of Funding Sources
SWI utilizes its longstanding relationships with funds, investment banks, brokerage firms and individual high-net investors to assist in raising funds for its clients. SWI works closely with its corporate clients not only to accelerate the growth of their business and enhance shareholder value, but also to assist in setting realistic goals and put performance measures in place to monitor progress against those goals.
Road Shows
Based on our knowledge of the micro-cap arena and, specifically, that of early stage private/public companies, we recommend that the companies we represent conduct New York City/Long Island and regionally based road shows every other month. We also recommend continuing to branch out and conduct meetings in financial centers outside of New York, including Atlanta, Boston, Boca Raton, the Philly area, and now also in the Los Angeles, San Francisco and San Diego area. We will set up and coordinate branch meeting with leading securities firms and large retail organization.
Strategic Partnership – Small Cap Nation
SWI has entered into a strategic Alliance with Small Cap Nation in New York.
Small Cap Nation™ (the "Company"), is a New York based financial media content distribution platform.
Small Cap Nation™ is developing and delivering breaking, on-demand news and information through video, social, web, broadcast, and newsletters, focusing specifically on the multi-billion dollar small cap sector, both domestically and internationally. The platform is driven by the following key divisions:
Small Cap Nation™ News
Small Cap Nation™ Corporate Profiles
Small Cap Nation™ Newsletter Portal
Genuine autonomy and credibility throughout SCN News programming is expected to create demand for the Company's programming from other financial news platforms such as Reuters, Bloomberg, domestically, and others such as Economist.com, Financial Times (FT.com/Video), and London South East, internationally.
Financial Gatekeepers
SWI places its clients in front of carefully selected decision makers, market makers and financial gatekeepers. These are the groups that have consistently invested with us in the past, know your industry, care about your business and can make a substantial difference in the development of your company. In recent years, SWI has assisted in raising  more than $60 Million for Domestic and International companies in the US market.
Flexible Programs
Through its network of investment banking boutiques, broker dealers, angel investors, and private accredited investors, SWI is capable of providing emerging companies with well structured resources for funding that meet their various needs and comply with all regulations. Funds can be raised as equity instruments, mezzanine funding, convertible debt or straight forward debt. Our consulting process allows for the flexibility to provide sources for programs suited for each individual client's needs.
Expansion Capital
SWI, through its capital sources, assists in securing the capital required to expand your business, i.e. acquiring new customers, building a larger development team, sales force or marketing team, or investing the capital into equipment and/or facilities needed for the expansion of production.
Working Capital
For companies still in the development or growth phase, sufficient capital is paramount for product development, geographic and corporate expansion. Financing can also supply working capital for growth, strengthen the balance sheet or eliminate debt and last but not least allow acquisitions.
Growth and Acquisitions
SWI assists in financing the opportunity to expand your business by acquiring competitors, or the acquisition of companies providing complimenting products or services that would allow you to expand faster into related markets. SWI will be the experienced and devoted partner to assist you in the identification and negotiation of strategic acquisitions.
Many growth companies seek to enhance their prospects through strategic acquisitions, but lack the experience and confidence for the complicated process. SWI can serve as an invaluable partner in helping companies to seek and complete acquisitions or mergers. In addition to providing capital, we bring extensive experience in advising companies on the acquisition and subsequent integration process. Through a network of business partners we provide the opportunities that target potential merger or acquisition candidates, companies for sale, or companies interested in partnering or entering into strategic alliances.
Spin Offs
SWI can assist in freeing up capital for growth or debt payments by spinning off one or more divisions and can assist in raising the funds for a divestiture or spin-off of a division or subsidiary from a public or private parent company. We work with management teams to position the company for growth, while providing the parent company with the opportunity to sell some or all of its ownership interest, and in addition, helping to create sufficient incentives for the new company's management team.
[contact-form to='info@DynamicMarketConcepts.com' subject='Request for info%26#x002c; Raise Cap'][contact-field label='Name' type='name' required='1'/][contact-field label='Email' type='email' required='1'/][contact-field label='Business' type='text'/][contact-field label='Comment' type='textarea' required='1'/][/contact-form]