Livewire's Estrella River Farms Partners with Cannavision Labs to Ship Second Wave of Estrella Weedery Branded Premium Cannabis Concentrate for California Distribution
Livewire's Estrella River Farms Partners with Cannavision Labs to Ship Second Wave of Estrella Weedery Branded Premium Cannabis Concentrate
for California Distribution
Anaheim, CA, January 12, 2022 — LiveWire Ergogenics Inc. (OTC: LVVV), a company focused on acquiring, managing, leasing, and licensing special purpose real estate properties and operations conducive to producing high-quality, handcrafted, and organically grown specialty cannabis products for medical and recreational adult-use in California, today announces that it has shipped its second wave of Estrella Weedery co-branded products, the premium cannabis concentrate "Halfsies," in cooperation with Cannavision Labs for statewide California distribution.
Bill Hodson, CEO of Livewire Ergogenics, states, "Through our partnerships and licensees, we shipped the first of our value-added products of Live Resin vape cartridges for statewide business-to-business and direct-to-consumer distribution throughout California. The product has been well received, and distributors are filling reorders from retailers and delivery services. Based on this initial success, we immediately followed up with the second entry of our value-added specialty products; the Estrella River Farms grown and Cannavision Labs manufactured "Halfsies" live rosin and live resin. Several more "Estrella Weedery" branded products will follow shortly."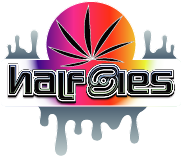 "The "Halfsies" premium cannabis concentrate, the brainchild of our partners at Cannavision Labs, is made with a blend of half Live Resin processed with hydrocarbons, and Live Rosin processed with ice, water, heat, and high pressure. It is a unique combination that creates a one-of-a-kind concentrate bursting with flavor and potency. Our live resin is made from fresh-frozen cannabis flower cultivated at our Estrella Ranch that is carefully extracted to preserve the plant's natural terpenes and cannabinoids. This results in a concentrate manufactured by Cannavision Labs that is bursting with flavor and aroma and delivers a truly authentic and natural cannabis experience."
"The live rosin is made using a solventless extraction process that preserves the integrity of the plant material. This results in a pure and potent concentrate free from potentially harmful chemicals or contaminants. By combining these two high-quality concentrates, Cannavision Labs created a truly unparalleled product in terms of flavor, potency, and purity. Whether you're a seasoned cannabis connoisseur or just starting, this concentrate will surely be a hit. Try it out today and experience the unmatched quality and enjoyment of our half-live resin and half-live rosin blend."
Cannavision Labs
Cannavision Labs is a fully licensed contract manufacturer and distributor of premier cannabis goods. It offers a wide variety of manufacturing and fulfillment solutions, from white labeling to toll processing services and bulk products, based on the founding principle of creating a holistic product that maintains the true essence of the natural plant. By creating a delivery method that is easy and accessible, anyone can consume cannabis goods discretely. The company distinguishes itself from other manufacturers in consistently producing safe cannabis goods that can be consumed recreationally and therapeutically. It aims to provide pharmaceutical-grade concentrates, always using methods and standards for safe production and dosing. Cannavision is always working towards manufacturing and releasing innovative consumer goods that will revolutionize the cannabis market.
Cannavision Labs strives to create equal opportunity in the workplace. In an industry dominated by men, our mission is to spread diversity by uplifting women and minority-owned companies while providing the highest quality cannabis goods on the market. For more information, go to www.cnvsnlabs.com 
The Livewire Estate Grown Weedery
Estrella Ranch is a historic ranch property in Paso Robles, the center of California wine country. Through its subsidiary Estrella Ranch Partners, the Company has transformed this stunning property into the world's first "Estate Grown Weedery," with three acres of high-end, organic sun-grown cannabis products and eventually becoming the ultimate Cannabis tourist and education destination. Estrella Ranch is the central hub for all Livewire operations in California and shares valuable resources as needed with Livewire's subsidiary Makana Ola Ranch in Humboldt, California. Makana Ola Farms is a 40-acre property with a 10,000 sqft cultivation area located in the heart of Humboldt County in Northern California, the birthplace of California's cannabis cultivation. Makana Ola is a well-guarded secret of unique marijuana horticulture with a long tradition of quietly growing amongst the giant redwoods. The Livewire Estate Grown Weedery cultivation approach focuses on the cost-effective production of the best quality organic-style cannabis in California while generating the smallest possible carbon footprint and using as few of California's energy resources as possible. Visit www.estrellariverfarms.com 
About LiveWire Ergogenics Inc.
The Company focuses on acquiring, managing, and licensing well-qualified cannabis real estate locations of fully compliant facilities to produce cannabis-based products for statewide distribution in California. This includes developing and licensing high-quality organic cannabinoid-based specialty products and services to create the high-quality "Estrella Estate Grown Weedery™" brand, cultivated by its subsidiary/affiliate companies Estrella Ranch Partners, Estrella River Farms, and Makana Ola. LiveWire Ergogenics does not produce, sell, or distribute products that violate the United States Controlled Substances Act. For more information about LiveWire Ergogenics, visit www.livewireergogenics.com. For non-material updates, follow LiveWire Ergogenics on Twitter @livewireLVVV, or go to www.stockwatchindex.com/livewire-ergogenics.
Forward-Looking Statements
This release contains forward-looking statements within the meaning of Section 27A of the Securities Act of 1933, as amended, and Section 21E of the Securities Exchange Act of 1934. All forward-looking statements are inherently uncertain as they are based on current expectations and assumptions concerning future events or the Company's future performance. Readers are cautioned not to rely on these forward-looking statements, which are only predictions and speak only as of the date hereof. In evaluating such statements, prospective investors should carefully review various risks and uncertainties identified in this release, the Company's Social Media postings, and matters set in the Company's SEC filings. These risks and uncertainties could cause the Company's actual results to differ materially from those indicated in the forward-looking statements.