StockWatchIndex Enters into Strategic Alliance with Small Cap Nation
Marina del Rey, California – January 26, 2016-
 StockWatchIndex (SWI) announced today that it has entered into a strategic alliance with Small Cap Nation (SNC) in New York. Small Cap Nation™ is a New York based leading-edge financial media content distribution platform with a wide reach in the financial markets, domestically and internationally. SCN's stellar news team, supported by an experienced and high pedigree management team and advisory board, broadcasts daily video news shows with the latest news for leading edge companies in the small cap sector from the NASDAQ market place in New York and the NASDAQ Entrepreneurial Center in downtown San Francisco. (
http://smallcapnation.com/index.php/team/news-team
---
Hugh Austin, Chief Executive Officer states:" We are happy that StockWatchIndex will be joining our SCN network in our effort to provide leading edge news coverage of innovative and often times undiscovered jewels in the small cap market. We have been working with SWI in different capacities for several years now and are happy to combine our forces for the benefit of our combined client and subscriber base."
---
"We are excited to work with such a distinguished management, news team and advisory board at Small Cap Nation" states Rainer Poertner, CEO and Chief Analyst at StockWatchIndex. "Providing the relevant research and deep market experience of both our companies to small cap investors, stemming an often times overwhelming flow of indiscriminate financial information and focusing on specific market segments and companies, is the stated goal of both our companies. Standing out in the crowd with credible information and "Rising Above the Noise" is essential in today's information society. The combined effort of our devoted teams at SCN and SWI will bring us another step closer to this goal".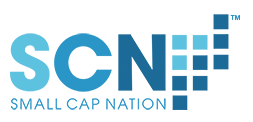 Small Cap Nation™ (SNC)
is developing and delivering breaking, on-demand news and information through video, social, web, broadcast, and newsletters, focusing specifically on the multi-billion-dollar small cap sector, both domestically and internationally. The platform is driven by the following key divisions:
Small Cap Nation™ News
Small Cap Nation™ Corporate Profiles
Small Cap Nation™ Newsletter Portal
Genuine autonomy and credibility throughout SCN News programming is expected to create demand for the Company's programming from other financial news platforms such as Reuters, Bloomberg, domestically, and others such as Economist.com, Financial Times (FT.com/Video), and London South East, internationally.
---
StockWatchIndex (SWI)
is a well-informed, intimately connected and highly-frequented information marketing website and newsletter publication based on leading edge web technology and a broad Social Media outreach and presence. SWI authors and publishes financial research reports, based on a wide range of analyst consensus opinions and its own research and generates consistent market exposure for public companies. The SWI web site breaks down into a general market section and company specific sub sites, focusing on the market segments and companies covered by SWI. The site is supported by SWI's widely subscribed to newsletter "Rise Above the Noise" and the broad outreach of its Social Network channels.
---
Contact
---
StockWatchIndex, LLC 4712 Admiralty Way, #173 Marina del Rey, CA 90292 310.614-2464 info@swiresearch.com w
ww.stockwatchindex.com
---
Small Cap Nation 7 Lost Meadow Lane Port Jefferson, NY 11777 Office: (631) 509-2565 haustin@smallcapnation.com
www.smallcapnation.com