The Synergies of Dalrada's Manufacturing Companies Increase Time-to-Market...
The Synergies of Dalrada's Manufacturing Companies Increase Time-to-Market Capabilities
In Today's fast-paced business world, time-to-market is of utmost importance. Companies are always looking for ways to shorten their product development cycle and speed up their manufacturing process without compromising quality. Dalrada's manufacturing subsidiary, Dalrada Precision Manufacturing (DPM) operates multiple companies—Dalrada Precision Parts, DepTec, Ignite, and Likido—that provide real-world manufacturing solutions. By leveraging global resources and their in-house design and development capabilities, each company works independently and with the other DPM companies to solve supply chain and business operation issues.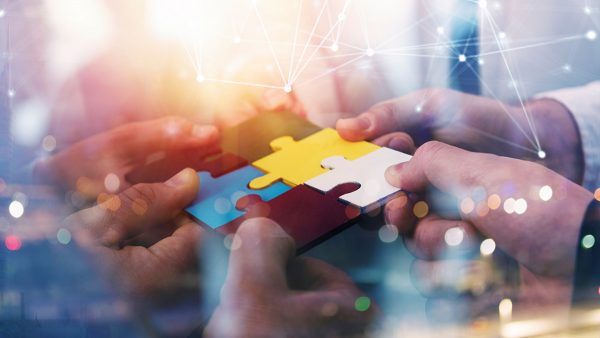 A Diverse Portfolio
While each DPM business specializes in different areas, they all share a common focus on advanced technology and improving processes. As a result, they are involved in various global industries, including aerospace, medical, defense, automotive, and more. Let's take a quick look at each of these companies:
Manufacturing Solutions
So, how exactly do these companies collaborate to enhance their clients' time-to-market capabilities, address supply chain challenges, and reduce operating costs while also contributing to a more sustainable global future?
Worldwide Resources: DPM's companies are strategically located around the world, giving them access to a vast network of resources. Companies with a global presence can tap into specialized knowledge, facilitate technology transfer, and gain a better understanding of local market dynamics, while leveraging the advantages of different locations, such as access to raw materials, cost-effective labor, and proximity to customers, to enhance their overall operational efficiency and service quality.

In-House Design and Development: Having these capabilities minimizes communication barriers and enhances productivity. They also enable DPM companies to create viable prototypes quickly, test them rigorously, and make any necessary modifications before moving on to mass production. By applying their in-house expertise, they can design products for customers that are efficient, effective, and compliant with regulatory standards.

R&D to Maximize Time Efficiency: Research and development (R&D) are crucial for continuous improvement in the manufacturing process, developing new products, and upgrading existing ones. By focusing on R&D, production time and costs are reduced and product quality is improved, offering better client solutions.

Solving Global Supply Chain Problems: Supply chain management is one of the most critical aspects of manufacturing. DPM companies can provide end-to-end supply chain management services, which include procurement, inventory management, packaging, and logistics. This allows for close collaboration with clients to develop customized solutions that meet their needs. The ability to optimize supply chain operations results in shorter lead times, fewer production delays, and cost savings.

Post-Covid Challenges: The Covid-19 pandemic has disrupted global supply chains in many ways. However, DPM companies have remained agile and adaptable in the face of these challenges. The solutions presented include new technology adoption, automation, sourcing parts from multiple suppliers, building more resilient processes, and efficient energy sourcing.

Supporting the Energy Transition: The manufacturing industry is uniquely positioned to lessen the challenges associated with green energy adoption and production. And, DPM companies are helping to drive innovative green technology solutions and ensuring that existing products remain reliable. With their expertise in materials science, engineering, and supply chain management, manufacturers can help streamline the production process, reduce costs, and improve the quality of clean energy products. 
Conclusion
Dalrada Precision Manufacturing's innovative companies—Dalrada Precision Parts, DepTec, Ignite, and Likido—are not only helping their clients solve immediate supply chain issues and improve production processes, but also paving the way for a more efficient and sustainable manufacturing industry for future generations.
By leveraging global resources and expertise in design, development, and logistics solutions, each of these companies enable businesses to shorten product development cycles, reduce operating costs, and improve time-to-market capabilities. Partnering with DPM companies provides access to cutting-edge technologies and services that help companies stay competitive in an ever-evolving marketplace while contributing to a more sustainable and prosperous future for generations to come.
To learn more about Dalrada's goal of creating total manufacturing solutions that ultimately increase time-to-market capabilities and add long-term sustainability, contact Dalrada Precision Manufacturing.
To learn more about how Dalrada is helping to pave the way for a greener future or to contact us, please visit our Investor Connection today.