Are US Pot Stocks On Your Watch List Right Now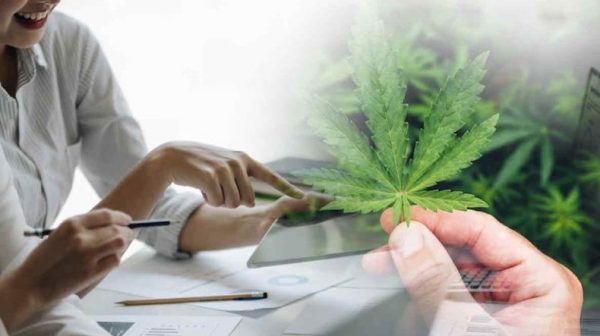 Best Cannabis Stocks To Watch Before February
Are you planning to invest in the best US marijuana stocks in 2023? Top cannabis companies may see increasing volatility as federal cannabis legalization fails on Capitol Hill. The entire market has started the year with some upward momentum. Many cannabis equities have started to show some upside as the market rises in January 2023, following a sharp decline in 2022. According to Grand View Research, the US cannabis market was estimated to be worth USD 10.8 billion in 2021 and is projected to rise at a CAGR of 14.9% from 2022 to 2030.
Day traders and swing traders frequently make the most money when trading in a market like this. In addition to their large long-term investments in the cannabis industry, some long-term investors engage in short-term trading strategies. So, they stand to benefit from daily fluctuations in stock prices. Investors may be able to capitalize on the present market trend by profiting from the sector's decline. Let's look at three marijuana stocks to watch in February 2023.
[Read More] Best Canadian Marijuana Penny Stocks To Watch Today
Top US Marijuana Stocks For January Watchlist Next Week
Trulieve Cannabis Corp. (OTC: TCNNF)
Green Thumb Industries Inc. (OTC: GTBIF)
Cresco Labs Inc. (OTC: CRLBF)
Trulieve Cannabis Corp.
In Florida, the company with the biggest market share is Trulieve Cannabis Corp., which has operations in eleven states. The business rules the US cannabis market with 175 retail locations. The company has 4 million square feet of processing and expansion space. The acquisition of a Georgia manufacturing license has enhanced Trulieve's reputation in the Southeast cannabis market. The company opened its first dispensary in Massachusetts, laying the framework for future expansion. The company bought a 64,00 square foot growing facility close to Phoenix in February to expand its capacity for production in the southwest. In April, the company completed the acquisition of Greenhouse Wellness West Virginia Dispensaries LLC, extending its geographic presence in West Virginia.

In its third-quarter results for 2022, Trulieve announced a sales increase of 34% year over year to $301 million, with a GAAP gross margin of 56%. Additionally, the business has a 176-distributor U.S. retail network and has more than 4 million square feet of processing and growing space. According to GAAP, Trulieve had a gross margin of 56% and a profit of $168 million. The business reported a loss of $115 million. In addition, on adjusted EBITDA of $99 million, the corporation also made a profit of 33%. On December 15th, Connected Cannabis & AlienLabs established an exclusive agreement in Florida with Trulieve. On January 20th, the company announced the official launch of Highsman, the purpose-driven cannabis lifestyle brand founded by NFL legend Ricky Williams. Highsman will be available statewide in all Trulieve and Harvest branded Arizona retail locations.
TCNNF Stock Performance
TCNNF stock closed on January 20th  at $6.83, up 1.26% in the last trading month. Currently, the stock has a 52-week price range of $6.39-$27.27 and is down 9.87% year to date. According to analysts at Tip Ranks, TCNNF stock has a 12-month average price target of $23.62 per share. In this case, this represents an upside of 245.84% from its last trading price of $6.83.
[Read More] 3 Marijuana Stocks To Watch To Close Out The Week
Green Thumb Industries Inc.
A significant player in the cannabis consumer packaged goods (CPG) market in the US is Green Thumb Industries Inc. Currently, Green Thumb runs 77 locations throughout 15 states. With more on the coming, GTI will soon have 111 retail licenses. GTI will launch Cookies on the Las Vegas Strip in 2021 as per the terms of the original deal with the privately held Cookies Brand. The launch of Green Thumb's marijuana business in Virginia has been announced following the company's successful acquisition of Dharma Pharmaceuticals. Through the acquisition of Leafline Industries, the company entered the Minnesota market. In April, the company revealed its 77th Rise site.

In the third quarter of 2022, Green Thumb's revenue climbed 2.7% sequentially and 11.8% annually, reaching $261.2 million. The legalization of cannabis for adult use in New Jersey, higher retail sales in Illinois, 12 more retail locations than in the third quarter of last year, and increased foot traffic in the Company's 77 open and operating retail stores were some of the factors that contributed to the increase in revenue. A larger gross profit of $131.2 million (or 50.2% of revenue) was recorded in the third quarter of 2022 compared to the same period in 2021 ($129.5 million, or 55.4% of revenue).
An increase in retail sales, new and acquired sites, adult-use sales in New Jersey, and continuous market expansion in Illinois all had an effect on gross profit performance. The company made expansions in its executive team with promotions, including Anthony Georgiadis to President, Matt Faulkner to Chief Financial Officer, and Bret Kravitz to General Counsel and Secretary, as well as the appointments of Rachel Albert to Chief Administrative Officer and Dawn Wilson Barnes to the Company's board of directors.
GTBIF Stock Performance
On January 20th, GTBIF shares finished at $8.00 and are flat in the trading month. Currently, the stock has a 52-week price range of $7.49-$22.46 and is down 7.41% year to date.  According to analysts at CNN Business GTBIF, stocks has a 12-month average price target of $18.94 per share. In this case, this would represent an increase of 136.70% from its last trading price of $8.00.
[Read More] Top Marijuana Stocks To Watch This Week In January
Cresco Labs Inc.
Cresco Labs is a cannabis company with a vertically integrated corporate structure established in the United States. The business is currently leading the nation in producing branded cannabis products. According to a BDSA study, customers in Illinois and Pennsylvania favor the marijuana brand Cresco the most. Cresco operates in 11 states and has 53 retail locations, 20 manufacturing sites, and 47 retail licenses. In Pennsylvania, Sunnyside established its fourth dispensary as part of its growth plan. According to the firm, the Good News product line will be expanded to include fresh consumables and vape items. The Californian company will transition to owned brand distribution to boost profitability by eliminating third-party distribution.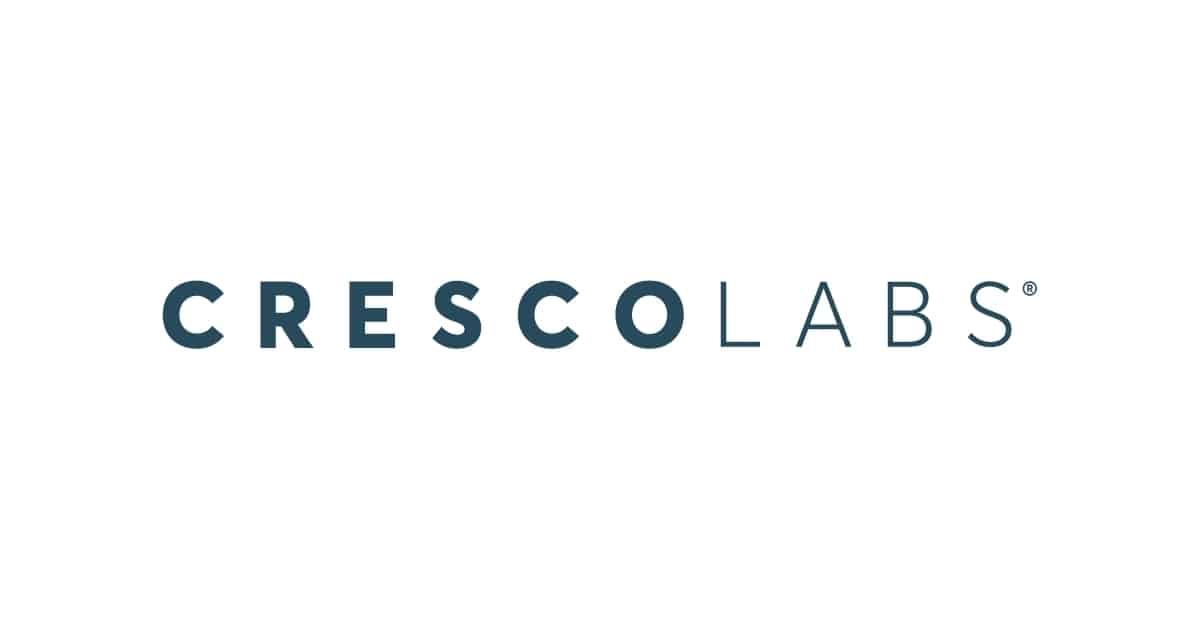 In November, Cresco announced third-quarter revenue of $210 million, which was 2% less than in the same period the previous year. Additionally, an adjusted gross profit of $100 million (or 47% of sales). In the third quarter, EBITDA was $42 million, or 20% of revenues. With $93 million in wholesale revenue, the Company maintained its top market share positions in the flower, concentrates, and vape categories as it continued to dominate the market for branded cannabis products in the United States.
Columbia Care shareholders also approved the previously announced July all-stock acquisition of Columbia Care by Cresco Labs. To complete the acquisition by the end of the year, the firm is still working incredibly hard.
CRLBF Stock Performance
CRLBF shares finished on January 20th   at $1.95, up 1.56% in the last month. The stock is presently trading in a 52-week price range of $1.66-$8.182, showing an 8.33 percent increase year to date. According to analysts at CNN Business, CRLBF stock has a 12-month median price target of $6.13 per share. In this case, this represents an upside of 214.24% from its last trading price of $2.00.
Top Us Pot Stocks To Watch End Of January
Examining their financials and press releases may make it easier to identify the best cannabis businesses on the market. Many seasoned investors are aggressively trading short-term positions in the leading cannabis businesses in an effort to benefit from the current market turbulence. Before opening a position, use technical indicators and chart patterns to determine the ideal entry points and take-profit zones. By aggressively seeking out advantageous possibilities, you can improve your capacity for completing successful transactions. Due to the significant volatility of the most prominent US marijuana stocks, these could be some of the top cannabis stocks to watch for 2023.
---
MAPH Enterprises, LLC | (305) 414-0128 | 1501 Venera Ave, Coral Gables, FL 33146 | new@marijuanastocks.com