Young Adults Dumping Tobacco For Cannabis And So Are Their Parents, New Gallup Poll Finds
Young Adults Dumping Tobacco For Cannabis And So Are Their Parents, New Gallup Poll Finds
November 28, 2022 2:49 PM
 | 2 min read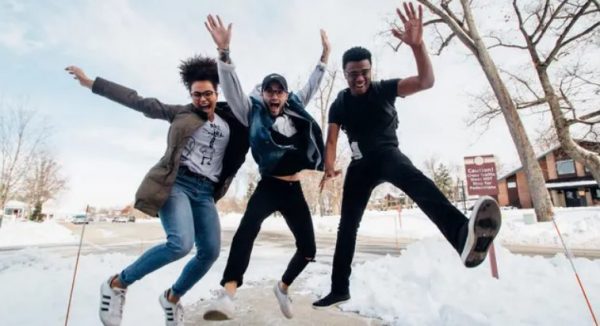 ZINGER KEY POINTS
Young people love to research online where they learn tobacco smoke is bad for one's health and nicotine is addictive.
Public health officials say drop in tobacco smoking is because young adults quit cigarettes or never start.
The percentage of U.S. adults who smoke cigarettes has dropped to a new low of 11%, thanks to a sharp decline in smoking rates among young adults who are choosing healthier habits such as cannabis consumption. 
Twenty-six percent of people between 18 and 29, that is older Gen Zers and younger Millennials, say they smoke cannabis, up from 17% in 2015, found a new Gallup Poll released Monday. 
This is how you can potentially earn extra income every single month…
Former leading hedge-fund trader Chris Capre is the real deal. With his simple options trading strategy, he's helping thousands of traders by sharing his trade signals in real-time. Click Here to get his Trades for only $0.99. ⭐⭐⭐⭐⭐ "My only regret is I wish I joined earlier…"
That's more than double the number of young adults who smoke cigarettes, which has dropped from 35% in 2003 to 25% a decade ago to 12% today. 
The Kids Are Alright
In contrast to the decline in cigarette smoking among young adults, cannabis consumption in this group increased, according to Gallup trends dating to 2013. 
More than twice as many young adults now say they smoke marijuana as smoke cigarettes. Cannabis smoking is also more common among young adults than vaping
"Public health officials would be encouraged by the steep decline in cigarette smoking over the past two decades, a trend driven largely by plummeting smoking rates among young adults," Gallup's analysis says. 
Gallup pointed out that "[y]oung adults are increasingly smoking marijuana, perhaps because it is now legal to use in a growing number of states, and vaping. Both vaping and marijuana are more common activities for young adults than traditional cigarette smoking."
It might also be the case that young people love to look things up online. This puts them in contact with numerous studies confirming that tobacco smoke produces deleterious effects on one's body over the long term and that nicotine is a highly addictive chemical found in cigarettes.
Mom, Dad And Grandparents Also Consuming More Weed
Marijuana usage has also climbed in recent years among adults between the ages of 30 and 64.
Among seniors, aged 60 to 88 cannabis use has quadrupled in the past seven years. This sharp rise could in part be due to studies showing improved memory, decreased brain inflammation and increased hippocampal neurogenesis in older brains stemming from cannabis use. Or it could simply be that seniors are enjoying the effects of weed, like their younger counterparts.
Photo by Zachary Nelson on Unsplash
If Your Trading Account Had Even $5,000 You Could Have Potentially Made $3,000 in the Past 14 Days…
Just imagine the results you would get if you had a full-time trader whispering what to buy and sell in your ear. Even a trading account with $5000 could have the potential to net upwards of $3000 in profit in the last 14 days if you had joined Chris Capre's Trade Alert Signals… Take a look some example trades below…
For a limited time only, we are giving access away for practically nothing… All it takes to get instant access to his next trades is $0.99. Click Here to Get Immediate Access to His Next Trade Signals
---

Meet the biggest cannabis industry players and make deals that will push the industry forward.
Featuring live company presentations, insider panels, and unmatched access to networking, the Benzinga Cannabis Capital Conference is where cannabis executives and entrepreneurs meet.
Join us April 11-12, 2023 at Fontainebleau Miami Beach in sunny Florida.
Trending Articles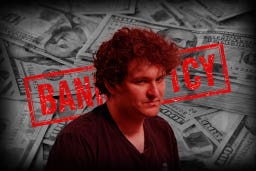 Fallen Crypto Billionaire Sam Bankman-Fried To Face Flurry Of Difficult Questions At DealBook Summit: 'Nothing Is Off Limits'
A lot of people are seeking answers from fallen cryptocurrency billionaire Sam Bankman-Fried — and they won't have to wait much longer.
Alibaba, Nio Rise Over 2%: Hong Kong Stocks Firm As Easing Developer Regulations Outweigh China COVID-19 Protests
Hong Kong stocks opened higher on Tuesday, with the benchmark Hang Seng rising 3% in morning trade, despite continuing unrest in China over Xi Jinping's strict COVID-19 restrictions. Investors and traders weighed in some good news on the Chinese regulatory front that intends to support the property sector.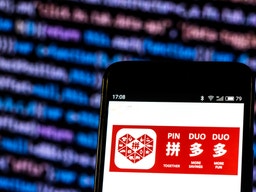 How Pinduoduo Became A Buy-The-Dip Opportunity As Chinese Stocks Tumble
The Chinese stock market is having a rough 2022. 
Nasdaq, S&P Futures Jump As China Signals COVID-19 Policy Relief — Tesla, Alibaba, Energy Stocks In Focus
U.S. stocks could rebound on Tuesday following the China-induced sell-off seen in the previous session. The index futures were trading uniformly higher after a COVID-19 policy review by Chinese health officials.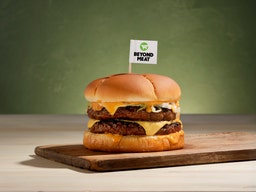 Barclays Says 'The Worst Is Yet To Come' For Beyond Meat And Tyson Foods As Inflation Takes A Bite Out Of Profits
Barclays analysts expect protein sales to be impacted by rising prices for years to come, hence the downgrade of Beyond Meat Inc (NASDAQ: BYND) and Tyson Foods, Inc. (NYSE: TSN) Monday morning.