Case Studies of SWI Investor Relations and Marketing Campaigns.




Marketing Worldwide Corp (MWW Automotive
OTCQB: MWWC

SWI and its legal and audit team managed the transition of MWWAutomotive (MWW) from a small private company to a public company, managing the entire process from the application to the SEC and SEC approval all the way to the first day of trading and subsequently maintaining a public presence post public.
SWI designed and generated all electronic and print materials, including the MWWAutomotive web site. SWI marketed MWWAutomotive via its sister site www.autostockreview.com and generated and distributed all financial presentations and press releases for the company. SWI executed frequent newsletter campaigns to the public and SWI's large network off investors, brokers and funds.
SWI was instrumental in securing expansion funds for the company through its network of investors and funds.
Milestones
High Stock Price $.75
High Volume 165 Million
Funds raised $9 Million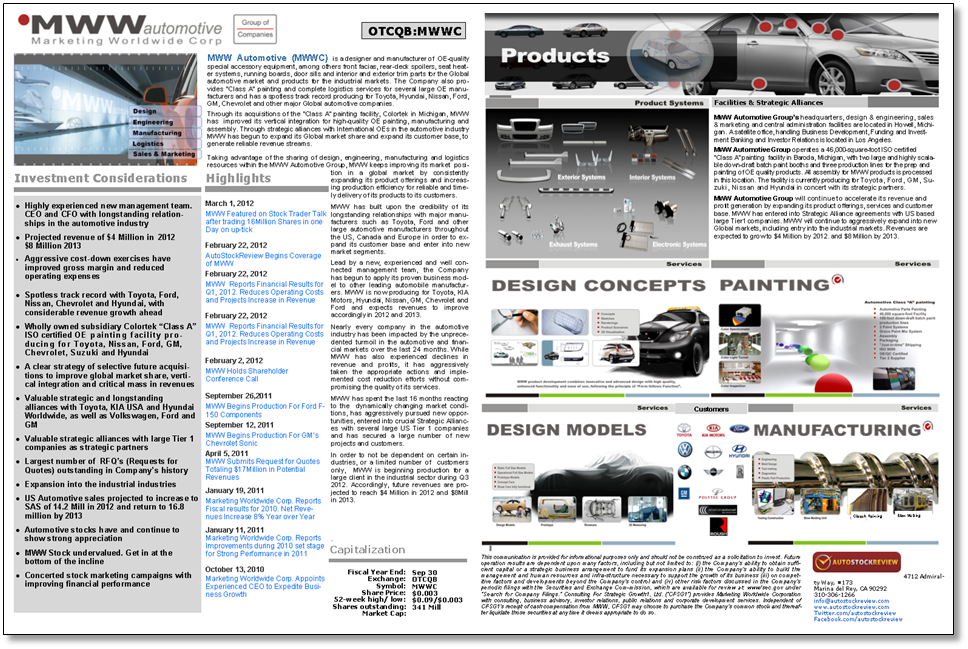 SWI designed, developed and maintained the MWWAutomotive web site and established MWW's Social Network Outreach.

Sample pages of the MWW website built by SWI for MWW

.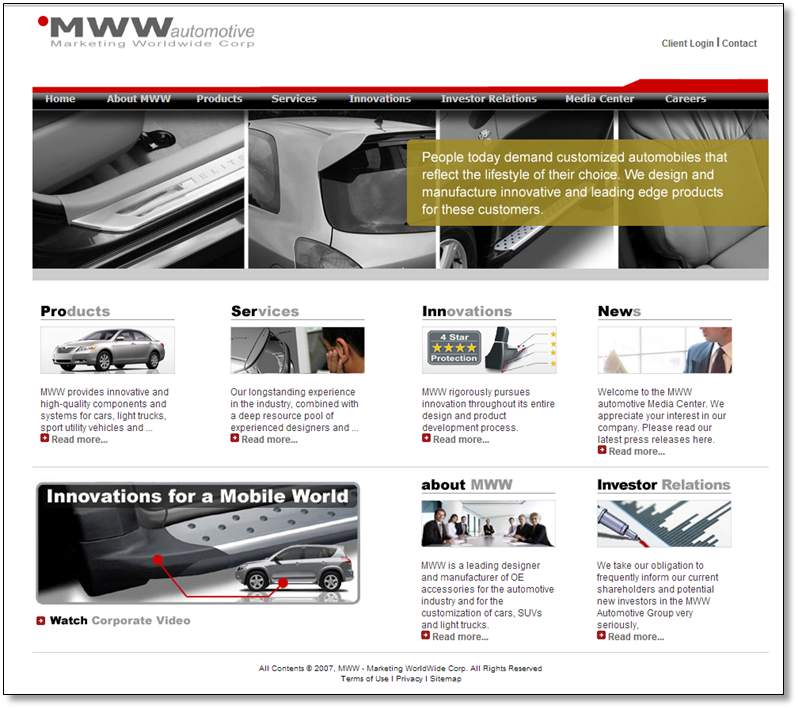 Download a sample of an MWWAutomotive NADA trade print brochure: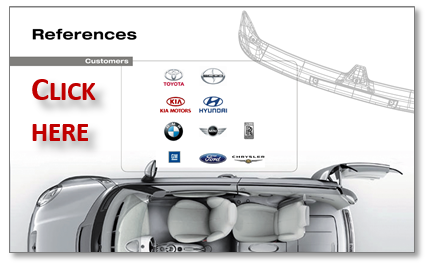 Save