The LiveWire Vision
LiveWire Ergogenics, Inc. (OTC:LVV) is a Company focused on acquiring and managing Special Purpose
Real Estate Properties conducive to discovering and developing high-end organic cannabinoid
Products for the Health and Wellness Industry to improve life performance
Strictly following these principles, we have acquired (through our affiliate Estrella Ranch Partners, LLC) the LiveWire
"Estate Grown Weedery" in Paso Robles in the middle of the most beautiful wine country in California. We are in the
advanced stage of establishing Estrella Ranch as our central hub for all Livewire and subsidiary operations.
Site Visits have been completed and the application for the operational permit is in the last phase for approval.
This represents the
most significant milestone on our path to the start of cultivation operation.
   The LiveWire "Estrella Weedery"
The Estrella Ranch location provides us with the ultimate micro-climate for operating a "tractor-less" operation,
producing then highest quality organic and hand-crafted outdoor product in the country all year round
under economically advantageous conditions.


The LiveWire Business Model


The LiveWire Ergogenics, Inc. (LVVV) business model is built on the principle of acquiring special purpose real estate properties
conducive to discovering and developing cannabinoid products for the health and wellness industry to improve life
performance. The Company is focused on acquiring, managing, licensing specialized cannabis real estate locations
of fully compliant and permitted turnkey facilities to produce cannabis-based products and services in California
and the state-wide distribution of these products under a unique revenue-sharing model.


The "Estrella Weedery" Brand

This includes verification of zero pesticide products, the development, licensing and distribution of legal and high-quality
cannabinoid-based products and services and the creation of the high-quality "Estrella Weedery" brand. LiveWire Ergogenics
does not produce, sell or distribute products that are in violation of the United States Controlled Substance Act.


Strategic Alliance with QDG Agricultural
Unique Revenue-Sharing Model

At the core of our vertically integrated Weedery business model for high-quality handcrafted products, is the effort to enter
carefully selected strategic alliances and seek the cooperation of the most experienced operators in the cannabis industry to accelerate development
and revenue generation at the Paso Robles Weedery. After carefully vetting several potential operators we have entered into the first definitive
Agreement with an experienced agricultural company and highly specialized cannabis grower, QDG Agricultural. QDG has begun to design,
construct and manage all necessary build-outs required for phase one of a self-sustained scalable growth operation within
the constraints of our Estrella Weedery operations.




QDG will produce marketable cannabis strains as allowed per California Laws.  LiveWire will manage the real estate,
complete all permitting processes and obtain and maintain all operating permits.


Download Company Presentation here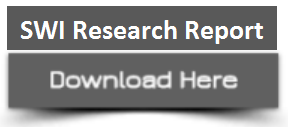 NOT FINANCIAL ADVICE
StockWatchIndex makes no warranty, expressed or implied, as to the accuracy or completeness or fitness for a purpose (investment or otherwise), of the information provided in the publications for its Stock Watch List and the information is not to be construed as personal financial advice. Some information has been generated by reliable third party entities, but has not been checked for accuracy by Stock watch Index. Readers are encouraged to consult their personal financial adviser before making any decisions to buy, sell or hold any securities mentioned herein.
NO WARRANTY OR LIABILITY ASSUMED
StockWatchIndex is not responsible for any error which may be occasioned at the time of publishing of the information in its Stock Watch List or any error, mistake or shortcoming. No liability is accepted by StockWatchIndex whatsoever for any direct, indirect or consequential loss arising from the use of this document. StockWatchIndex expressly disclaims any fiduciary responsibility or liability for any consequences, financial or otherwise arising from any reliance placed on the information in this document. StockWatchIndex does not (1) guarantee the accuracy, timeliness, completeness or correct sequencing of the information, or (2) warrant any results from use of the information. The included information is subject to change without notice.