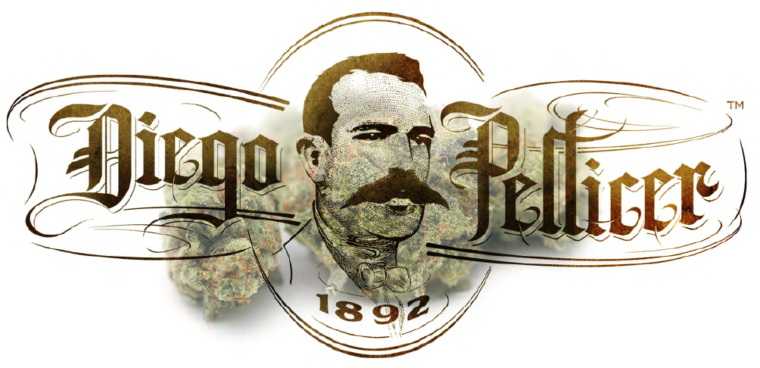 Diego Pellicer – The Premium Marijuana Brand
Being first is more important than being best. Thankfully, Diego Pellicer has designs on both.
Diego has already the #1 ranked result for the search term "premium marijuana" and has secured
multiple first-rate locations in Colorado, Washington, and Oregon.   
A UNIQUE BUSINESS MODEL
Diego Pellicer Worldwide (Diego)) is a real estate and cannabis development company focused on developing Diego Pellicer as the world's first "premium" marijuana brand. Diego is building and leasing custom-designed facilities for the cultivation (growth) and retail of both high-quality cannabis and non-cannabis products in states where the sale of cannabis is currently legal. 
The company's initial focus is to secure and develop legally compliant real estate locations to lease them to state-licensed companies in the cannabis industry. Select leases that Diego and its tenants enter into containing a pre-negotiated agreement for the acquisition of the tenant's company at Diego's sole discretion, once marijuana has been sufficiently legalized or other conditions justify the acquisition.  During the early stages of its business plan, Diego does not grow or sell marijuana or marijuana-infused products.  The Company was founded in 2012 and began trading on the OTC in 2015.
WATCH A VIDEO INTRODUCTION HERE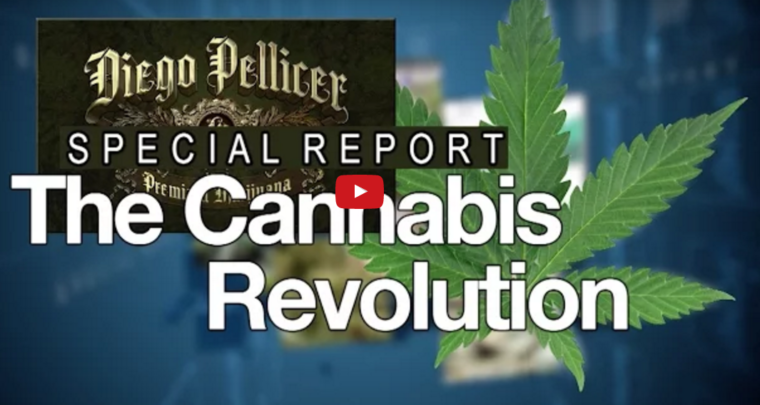 In the fast-growing and turbulent marijuana industry littered with small start-ups, Diego Pellicer Worldwide Inc. (Diego or DPWW) has established a unique business approach.                                            
First-to-Market with a well-developed and advanced Premium Brand Strategy
High Rent Revenue as a Landlord to Cannabis Operations, 31.5% Cap Rate
Pre-negotiated Contracts to acquire the Tenant Business at DPWW's option
Instant addition of Cannabis Revenue to Rent Revenue at Federal Legalization
Production and Sale of Premium Signature Branded Products and Apparel, including
patented Devices through its Network of Locations and DPWW Web Site
Provide all-encompassing Guidance and Consulting to Tenants by DPWW's world-class Experts in
Legal, Safety, Medical, Agricultural, and Retail, assuring the highest standards for Quality,
Consistency, and Brand Integrity.

WHAT DIEGO DOES
Lease legally compliant locations for growing, retailing, or medical dispensing of marijuana.
Participate in profit of café operations of non-infused products.'
Participate in the profit of ancillary products including branded apparel.
In some cases, we sign contracts with our tenants, with the right to acquire at our discretion.
THE TIME IS RIGHT
Huffington Post
"Legal marijuana is the fastest-growing industry in the U.S."


Washington Post
"The marijuana industry could be bigger than the NFL by 2020"
 Luxury Locations throughout the U.S.  
DPWW seeks to establish growth and retail locations in all states where such locations currently are or will be legal. DPWW has so far secured six such locations in Colorado, Oregon, and Washington and has begun the build-out in these locations, with two of them already operational. Once operations commence, the tenants in these states may profit directly from cannabis sales. DPWW does not participate in these revenues. Current state laws and federal regulations do not allow interstate cannabis sales. For these reasons, DPWW does not grow, process, sell or profit directly from cannabis until legalization on a Federal level.
MARKETING TEAM
Jon Fink leads marketing, packaging and branding. In 1983, he founded JVI, an internationally known premier designer and supplier of the world's finest brands. Jon owns JVI, Inc. and handles a cadre of marquee clients including Davidoff, Dilettante Chocolates. He has designed products for the US Olympic Committee, Bellagio Las Vegas, Mandalay Bay Las Vegas, Central Bank of Brazil, Maglite Allstate Insurance, Godiva Patron, Neiman-Marcus, Trump Hotels, United States Mint and the British Royal Mint. JVI has a 500,000 sqft. facility that can accommodate any of Diego's packaging needs.  Jon Intimately understands product rollout, launch, distribution, etc
Greg Quist has been in the design business for over a quarter of a century, solving business and branding challenges across both two and three-dimensional platforms in dozens of categories. His creative expertise within the apparel industry landed him in lead creative positions with, Unionbay Sportswear, Esprit and Tommy Bahama among others.

     For more information visit
www.diegopellicer.com