American Battery Technology: Preparing For A Tsunami Of...
American Battery Technology: Preparing For A Tsunami Of Demand
Mar. 24, 2023 12:20 PM ETAmerican Battery Technology Company (ABML)LICY25 Comments
Summary
ABML is one of seven smaller companies planning to recycle batteries from BEVs in the US. I think it is going to be a huge industry.
Lithium batteries contain rare and expensive metals in short supply, especially in the US; this will offer a market for recyclers to sell their products for high prices.
Three possible technical routes exist, and all will likely be successful. ABML might be the lowest cost highest quality operator and the best investment.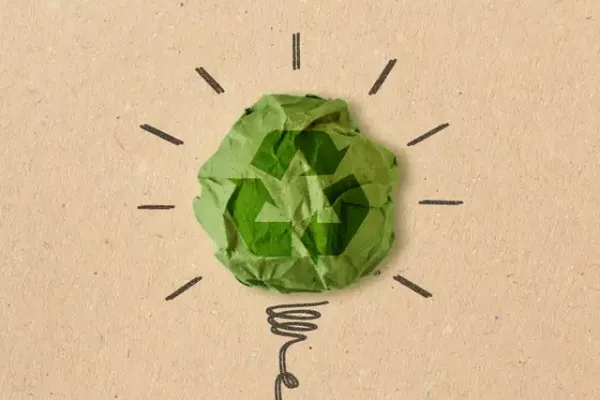 The tsunami of demand
The growth in BEV sales looks almost exponential and shows little sign of slowing. Although China leads the way, all other countries are following, and the IEA reports the following figures in the US.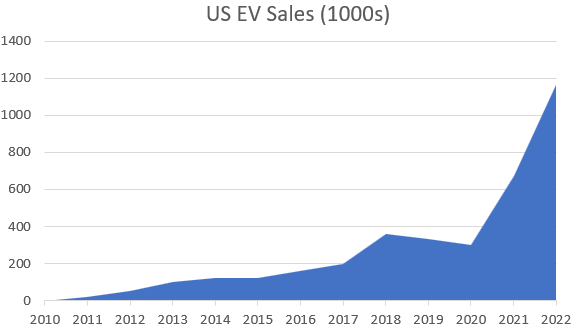 From zero in 2010 to more than 1 million vehicles in 2022 (still not a confirmed figure) is pretty astonishing. The batteries in these cars are all lithium-ion; they are expensive and full of environmentally harmful materials. When the vehicles reach the end of their useful life, the batteries will be removed, and the materials inside them will still have real value and a ready market.
Estimates vary about the life of an EV battery, some publications suggest 15-20 years, but most I have found offer ten years and 100,000 miles. That is probably the life of most cars.
An 8-year warranty on battery packs is standard in the US BMW, Chevrolet, Nissan, Tesla (Model 3), and Volkswagen will replace the pack if it falls to a specified capacity percentage while under warranty, usually 60-70 percent. It is likely that some earlier vehicles are already at the battery end of life and may be entering the recycling process.
By 2030 we can expect around a quarter of a million EV car batteries to need recycling, which will grow exponentially after that. The US is short on these resources and, without closed-loop recycling, with reused critical materials, will probably find it challenging to build the required new batteries. The industry cannot afford to lose the components of a battery to a landfill. There is not enough Cobolt, Lithium, Manganese, and the rest available to continue wasting it.
Battery recycling companies will see a tsunami of demand from battery manufacturers needing their outputs and a tsunami of demand for their services from car manufacturers responsible for disposing of end-of-life batteries.
Recycling methods
Companies can approach this with a mixture of 3 techniques.
Reverse manufacturing
It is taking the battery apart by hand or with an automated process. For EV batteries, this would mean breaking apart the casing, separating the cells within, and then breaking down the cells into components
2. Hydrometallurgical process
The use of liquids and chemical reactions to extract the different metal
3. Pyrometallurgical
This is high-temperature smelting to recover the metal alloys within a battery.
I believe that the market for this service is going to be enormous, and I am tracking a small list of companies that I think have a good chance of success ( I only follow small to mid-cap companies)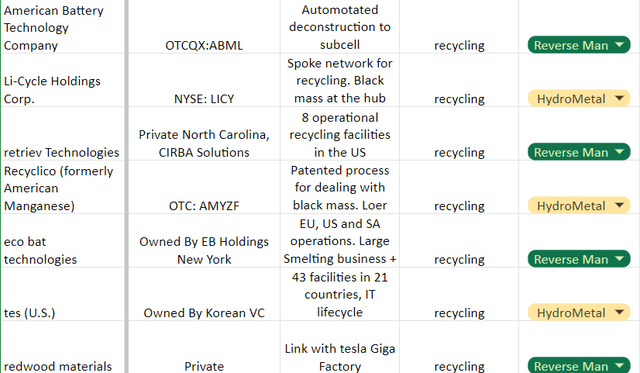 In addition, I track 27 Lithium Battery companies, which has led to some excellent returns in the last 12 months by carefully choosing which companies to invest in and which to avoid. EFL and FREY have been excellent investments, and I avoided QS, SLDP, and AMPX, which was even better.
I keep a database that automatically compares the share price performance of all these companies. I log news when it is released and keep updating essential information. The database has an alarm to notify me of changes that need investigation. Now is an excellent time to investigate 2 of these companies, American Battery Technology (OTCQX:ABML) and Li-Cycle Holdings Corp (LICY).
I compare the performance of each company with the performance of the entire sector (the sector performance is the total of each share price without weighting)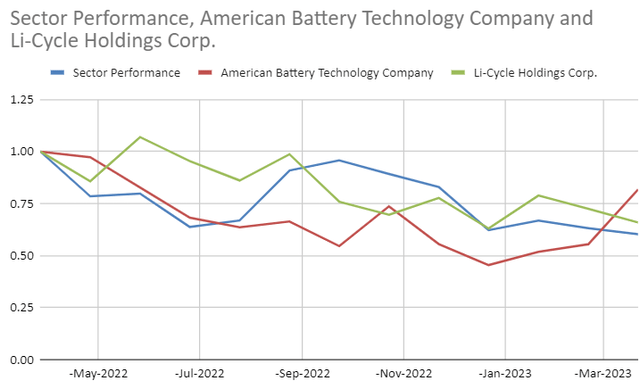 During 2023 ABML has outperformed my battery sector and the more well-known competitor LICY. The change began in December 2022. The sector continued to move lower, but ABML looks to have found a bottom and started moving higher. This article will try to explain this by comparing ABML with its competitors.
Competitive advantages
ABML has one unique selling point that its competitors are not following. ABML is developing a primary resource exploration, mining, and manufacturing division. They began exploring Tonopah Flats, Nevada, in 2021, hoping to extract Lithium from the known deposits of Lithium clay in this area. They have 10,340 acres of land and the rights to all the mines in this area. ABML will use a leach extraction method (developed in-house) that they say is a lower-cost and lower-impact way to mine lithium. We have no corroboration of this. However, we do have the initial drilling and surveys, which suggests that the amount of Lithium in the ground is sufficient for profitable extraction. In October 2021, a press release explained a grant of $57 million to help with the construction and commissioning of a commercial-scale site to manufacture cathode-grade Lithium from the Tonopah site.
On February 26th, ABML released the technical report for the mining operation; the report is by an independent company a few key quotes are
these trials demonstrated that over 90% of Lithium can be leached from the claystone within a few hours. (sec 1.4)
In October 2022, ABTC, with its sub-applicants DuPont Water Solutions, University of Nevada, Reno, and Argonne National Laboratory, were notified that its proposal for its $115M commercial scale refinery project was selected for funding (sec 1.4)

Through this analysis an open-pit resource estimate has been developed that supports a 200,000 ton per day claystone processing rate (sec 1.5)

RESPEC concludes that the ABTC Tonopah Flats lithium project is the largest known lithium project in the US (sec 1.6)
The report suggests that the next testing stage will cost $4.8 million. With $115 million of grants already in place, considerable resources identified, and proof of concept for extraction, this will represent a significant and sustainable competitive advantage. ABML has the largest known deposit of Lithium in the US, and they could become the largest Lithium miner in the US, onshoring a critical component of EV batteries.
Battery re-cycling
ABML automated disassembly
ABML is going to deconstruct batteries to the subcell level. This process will be automated and focused on EV batteries where construction detail is available, and every battery will be available in volume. The ability to automatically deconstruct batteries will rely on information from the original manufacturer, which should be readily available. Profitability will depend on large volumes of high-value batteries.
The method seems to fit with EV batteries and EV batteries alone.
LICY recycling the spoke and Hub
LICY will have a spoke and hub design, batteries will be delivered to the spokes that will begin the process by shredding and crushing the batteries underwater. All batteries can go into this shredding process.
Black mass (the name for the metal-rich slurry produced in the process) will be transported to a central hub to be refined into usable materials.
The Li cycle patent explains their method. Batteries will be crushed and shredded into smaller pieces under an immersion liquid. Chemical agents form a slurry with some metal removed; the remainder is considered black mass and sent to the central hub for processing.
More than 30 processes are required, including extreme heating, crushing, shredding, filtrations, and leaching with chemicals.
The leaching processes include using sulphuric, hydrochloric, nitric acid, and hydrogen peroxide. I am neither a chemist nor an environmental expert; however, I think this process's risk of ecological damage seems quite large. It is worth reading the patent to make up your mind. However sections like
The non-magnetic feed stream was then stripped by mixing at 10 wt % with N-Methyl-2-pyrrolidone (NMP) as a stripping solvent at 80° C. for 6 hours

the sodium sulfate solid-liquid separation filtrate is reacted with a hydroxide (e.g., sodium hydroxide, hydrated lime/calcium hydroxide, etc.) to form a lithium hydroxide and sodium sulfate solution. The lithium hydroxide and sodium sulfate solution reports to crystallization
Li Cycle do say it is a closed loop and they recover 90% of components using this method.
The ABML method is quite different, but as far as I am aware is not patent protected.
Batteries are deconstructed to the cell level and then to the sub-cell component level in an automated process. The subcell components are sorted and sent into final processing. There Low value materials are separated early in the process and high value materials are sent for recovery with their purity intact. There is no shredding, no use of high temperatures, and much-reduced use of water and liquids. There will still be some use of chemicals for leaching and recovery; however, not on the same scale as the LICY method.
The process should be quicker and cheaper and result in higher purity. ABML say that they can recover 95% of a battery.
Although the ABML method is still not operating at scale they have been awarded a $10 million DOE award for the commercialization of the technology (Nov 2022). ABML will grow the pilot plant (Fernley, Nevada) into a 300,000-square-foot facility.
ABML has signed a $20 million pre-purchase agreement for the output from this site, and the money will be paid upfront.
LICY is well ahead in the race to commercialization; their recycling method can cope with all manner of lithium batteries, and the spoke-hub plan will reduce fixed costs.
The tsunami of EV batteries is still five years away. 2028 is when the volume will begin to ramp up, and from then onwards, the world will be swimming in old EV batteries that need recycling. The ABML site will be fully operational by then and will provide a bespoke EV recycling system.
Finances
I have already itemized almost $200 million in grants awarded to ABML in the last 12 months, and they have the $20 million pre-payment. The balance sheet looked pretty healthy and contained zero debt, but that's not the whole story. As mentioned in previous articles on SA, ABML is short of cash. This image from my tracking database shows an issue.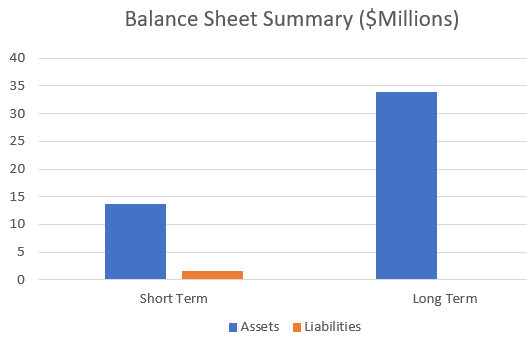 Before the grant awards, ABML had less than a year of cash runway, whereas LICY had five years of cash. The yearly charts also tell a story; the grants may have invigorated the ABML share price up 100% in 2023. ABML may still have to raise more capital in the coming months, and they may well use the recent jump in share price as an opportunity to do so. The grant money and pre-payment contract will alleviate the need for cash down the line, but we currently have no information about the timing. The critical question is when the $200 million will hit the ABML bank account.
Conclusion
Lithium Battery recycling will be a big business. At least seven smaller companies are targeting this business in the US, and we can invest in three or four of them should we choose to do so.
LICY is more advanced in its manufacturing capability and has a unique spoke and hub recycling method with patent protection. LICY has had the most press and has a large following. It is rated a Hold by SA authors, a Buy from Wall Street, and a sell from SA Quant.
ABML is much smaller, a penny stock. It is rated a Strong Sell by SA authors but a Strong buy from Wall Street and a hold from SA Quant. The ABML method of recycling is de-manufacturing, separating, and sorting the subcell pieces before processing the valuable bits. It claims it can recycle a higher percentage of the battery than LICY.
ABML also has the Tonopah flats Lithium deposits giving it access to the largest known Lithium deposit in the US; this will add to the reliability of its offering and likely improve the quality of its products. The US government has awarded ABML significant grants for its recycling facility and mining operation.
I will agree with wall street and rate ABML a Strong Buy with LICY a Buy. Despite the risks associated with small-cap pre-revenue companies, I will buy ABML at some stage, but I have not decided when. I will update you with a comment when I do.
Editor's Note: This article discusses one or more securities that do not trade on a major U.S. exchange. Please be aware of the risks associated with these stocks.