Germany Puts Forward Plan to Legalise Recreational Cannabis
Germany is looking to legalise the recreational use and possession of cannabis.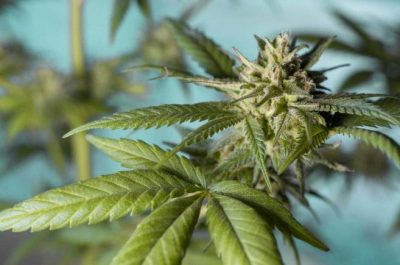 In a new plan put forward by Germany's coalition government, possession of up to 30g of marijuana – for personal use – would be allowed.
Though the plan has yet to pass through parliament, Health Minister Karl Lauterbach says that it could come into place by 2024 under a new law.
As well as personal possession of the drug, new rules would also allow both licensed shops and pharmacies to sell it. Cannabis is currently legal for limited medical purposes in Germany, per an agreement struck in 2017.
Read this next: Survey finds 55% of Europeans support legal recreational cannabis use
The law would also need to pass through the European Commission before it's made mandated. As it stands, Malta is the only country in the EU that has legalised recreational use of cannabis.
In The Netherlands, the law goes as far as recreational use within coffee shops, where it's also available to buy, though only on a small scale. Both possession and production of the drug are punishable by fines.
Lauterbach's plan to regulate the controlled substance came last year alongside Germany's coalition government, which would be introduced on a four-year term.
While the government await the free light from the European Commission, Bloomwell Group's chief executive Niklas Kouparanis advised that alternatives should be sought if it doesn't pass.
Read this next: Cannabis found to prevent COVID in lab research
"If the EU Commission says no to Germany's current approach, our government should seek alternative solutions," he said. "Not just say: Well, we tried our best."
Lauterbach asserts: "We want to regulate the market very firmly," adding that there has been "no evident success" of the ban on cannabis bans in recent years.
If Germany succeeds in passing the new law, it will become one of the first European countries in which to do so, create 27,000 new jobs in the country, and add tax revenue and cost savings of 4.7 billion euros according to a survey made last year.
Gemma Ross is Mixmag's Editorial Assistant, follow her on Twitter