LiveWire Ergogenics Supports California's Effort to establish Organic Cannabis Certification Program
Anaheim, CA – March 20, 2020 – LiveWire Ergogenics Inc. (OTC: LVVV), a company focused on acquiring special purpose real estate properties conducive to discovering and developing high-end organic cannabinoid products for the health and wellness industry, today announces its strong support for the California Department of Food and Agriculture's "OCal Comparable-to-Organic Program" to establish clear guidelines and rules for a high quality organic cannabis program.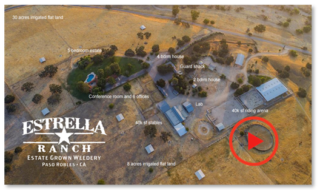 The California Department of Food and Agriculture's OCal Comparable-to-Organic Program
The California Department of Food and Agriculture (CDFA) is creating a cannabis program that will be comparable to the National Organic Program, the federal regulatory program that enforces strict national standards for organically produced agricultural products sold in the United States. California's comparable-to-organic cannabis program will begin on January 1, 2021, and applicants will be required to hold a valid state cannabis license.
Bill Hodson, CEO of LiveWire states, "Cannabis regulation in California is developing exactly as we expected and what we have been preparing for over the last two years. Not only did we do extensive environmental and legal research before choosing the ideal location for our model of a "family-farm" and handcrafted organic cannabis products at our Estrella Ranch property in Paso Robles, California, but also finding the perfect partner for the grow operations, a partner who has the necessary experience and knowledge to operate under these strict conditions."
QDG Agriculture Agreement
Mr. Hodson continues," We believe that our first strategic partner, QDG Agriculture, represents the ideal partner to get our vision of the world's first Estate Grown Weedery off the ground successfully. QDG's commitment to organic farming methods will position the project and the company perfectly, as we continue our commitment to build long-term shareholder value."
Under the terms of the agreement, LiveWire has partnered with  QDG to design and construct a scalable grow facility at our Estrella Ranch to include all necessary build outs required for operations on the property to cultivate and sell marketable cannabis strains as allowed per California Laws under a unique profit-sharing model between LiveWire and QDG. LiveWire will manage the real estate, complete all permitting processes and obtain and maintain (through its subsidiaries) all operating permits.  Additional production sites and strategic alliances will be established on the property during 2020.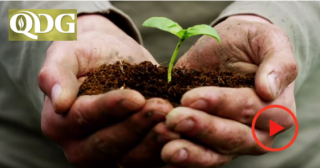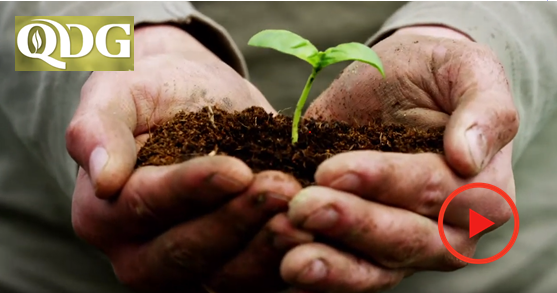 Jason Spain, CEO of QDG states, "We look forward to commence operations on one of the most beautiful cannabis facilities in California. The ranch fits all our expectations and meets the conditions to produce our high-quality handcrafted products. QDG shares LiveWire's philosophy to strive for excellence in our industry sector and to produce only the highest quality, hand-crafted cannabis products in the State. We are looking forward to make 2020 an exciting year for our companies."
About QDG Agricultural
QDG is an agriculturally based company that specializes in state-of-the-art "tractor-less" cannabis cultivation practices backed by academia, proven results and with an impressive track record of success. QDG uses state of the art technology and science executed by seasoned professionals with decades of experience in the cannabis industry. Utilizing a propriety premium organic soil blend comprised of 60% less water, 50% less fertilizer and no toxic pesticides, QDG has created an ultra-efficient regenerative plant environment proven to be 100% organic, cost effective and widely scalable.
OCal Comparable-to-Organic Program Certification
Organic certification verifies that the farm or handling facility complies with USDA organic regulations and allows to sell, label, and represent products as organic. These regulations describe the specific standards required for the use of the word "organic" or the USDA organic seal on food, feed, or fiber products. These regulations are administered by the USDA National Organic Program, with substantial input from its advisory board and the public. Applicants will go through a certification process to proof that its USDA organic products meet all organic standards and provide additional assurance of the organic product's integrity. Once the company has complied with all rules and regulations of the OCal Comparable-to-Organic Program, the farm or business will receive a certification.
About LiveWire
The LiveWire Ergogenics, Inc. (LVVV) business model is built on the principle of acquiring special purpose real estate properties conducive to discovering and developing cannabinoid products for the health and wellness industry to improve life performance. The Company is focused on acquiring, managing and licensing specialized "closed loop" turnkey cannabis real estate locations of fully compliant and permitted turnkey facilities to produce cannabis-based products and services in California and the state-wide distribution of these products. This includes verification of zero pesticide products for quality brands via its "7X Pure™" Cannabis Verification System, the development, licensing and distribution of legal and high-quality cannabinoid-based products and services and the creation of the high-quality "Estrella Weedery" brand. LiveWire Ergogenics does not produce, sell or distribute products that are in violation of the United States Controlled Substance Act. For more information, please visit: LiveWireErgogenics.com.
Forward-Looking Statements
This release contains forward-looking statements within the meaning of Section 27A of the Securities Act of 1933, as amended and Section 21E of the Securities Exchange Act of 1934, as amended. All forward-looking statements are inherently uncertain as they are based on current expectations and assumptions concerning future events or future performance of the company. Readers are cautioned not to place undue reliance on these forward-looking statements, which are only predictions and speak only as of the date hereof. In evaluating such statements, prospective investors should review carefully various risks and uncertainties identified in this release, the Company's Social Media postings and matters set in the company's SEC filings. These risks and uncertainties could cause the company's actual results to differ materially from those indicated in the forward-looking statements.
LIVEWIRE ERGOGNEICS, INC