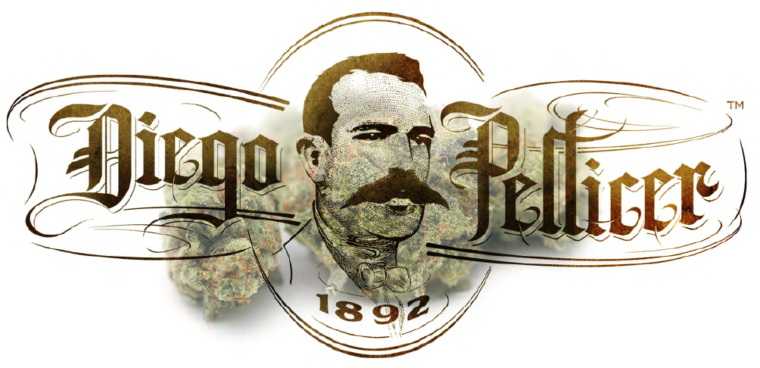 Diego Pellicer – The Premium Marijuana Brand
Being first is more important than being best. Thankfully, Diego Pellicer has designs on both.
Diego has already the #1 ranked result for the search term "premium marijuana" and has secured
multiple first rate locations in Colorado, Washington and Oregon.
A UNIQUE BUSINESS MODEL
Diego Pellicer Worldwide (Diego)) is a real estate and cannabis development company focused on developing Diego Pellicer as the world's first "premium" marijuana brand. Diego is building and leasing custom designed facilities for the cultivation (growth) and retail of both high-quality cannabis and non-cannabis products in states where the sale of cannabis is currently legal.
The company's initial focus is to secure and develop legally compliant real estate locations for the purposes of leasing them to state licensed companies in the cannabis industry. Select leases that Diego and its tenants enter into contain a pre-negotiated agreement for the acquisition of the tenant's company at Diego's sole discretion, once marijuana has been sufficiently legalized, or other conditions justify the acquisition. During the early stages of its business plan Diego does not grow or sell marijuana or marijuana infused products. The Company was founded in 2012 and began trading on the OTC in 2015.
WATCH A VIDEO INTRODUCTION HERE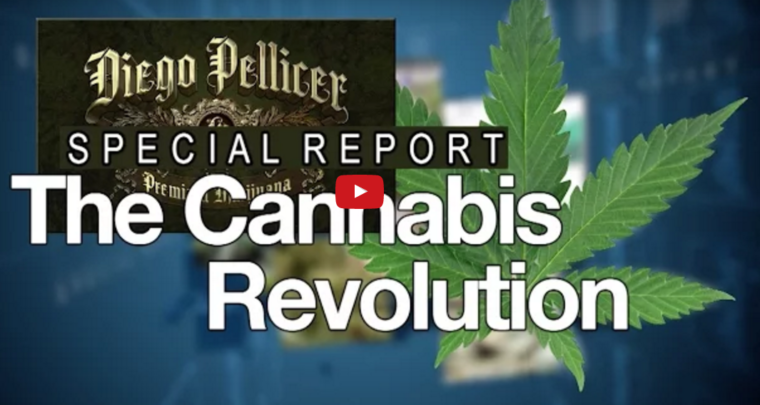 In the fast growing and turbulent marijuana industry littered with small start-ups, Diego Pellicer Worldwide Inc. (Diego or DPWW) has established a unique business approach.
First-to-Market with a well-developed and advanced Premium Brand Strategy
High Rent Revenue as a Landlord to Cannabis Operations, 31.5% Cap Rate
Pre-negotiated Contracts to acquire the Tenant Business at DPWW's option
Instant addition of Cannabis Revenue to Rent Revenue at Federal Legalization
Production and Sale of Premium Signature Branded Products and Apparel, including
patented Devices through its Network of Locations and DPWW Web Site
Provide all encompassing Guidance and Consulting to Tenants by DPWW's world-class Experts in Legal, Safety, Medical, Agricultural and Retail, assuring the highest Standards for Quality, Consistency and Brand Integrity.

WHAT DIEGO DOES
Lease legally compliant locations for growing, retailing or medical dispensing of marijuana.
Participate in profit of café operations of non-infused products.'
Participate in the profit of ancillary products including branded apparel.
In some cases we sign contracts with our tenants, with the right to acquire at our discretion.
WHAT DIEGO DOES NOT

Grow marijuana.
Sell marijuana.
Profit from the sale of marijuana
THE TIME IS RIGHT
Huffington Post
"Legal marijuana is the fastest-growing Industry in the U.S."

Washington Post
"The marijuana industry could be bigger than the NFL by 2020"
Luxury Locations throughout the U.S.
DPWW seeks to establish growth and retail locations in all states where such locations currently are, or will be legal. DPWW has so far secured six such locations in Colorado, Oregon and Washington, has begun the build-out in these locations with two of them already operationsl. Once operations commence, the tenants in these states may profit directly from cannabis sales. DPWW does not participate in these revenues. Current state laws and federal regulations do not allow interstate cannabis sales. For these reasons, DPWW does not grow process, sell or profit directly from cannabis until legalization on a Federal level.
Grand Opening of Seattle Flagship Location
on May 4, 2016
Diego Pellicer Leadership Team
A high-pedigree management team with deep experience in the specific sectors runs the company. The team brings together scientific and business expertise gathered through past tenures at companies such as Goldman, Sachs, Harvard, The New York Stock Exchange, Wall Street Capital Partners and the United Nations to name a few.
Alan Valdes – Chairman
Sr. Trader at NYSE for 37 years. Past Director of Trading Floor Operations for DME Securities at NSYE. Chairman of Wall Street Capital Partners. Senior Partner at Silverbear Capital Limited. Past veteran floor trader for Goldman, Sachs, Bear Sterns, Morgan Stanley and many other large Wall Street brokerage firms. Past Advisory Board Member at the Water Energy Board of the United Nations. Board member at The Strang Cancer Prevention Center and member of the World Air League. Broadcasts to millions for the major networks such as CNN, CNBC, FOX, Bloomberg and many others as an expert from the Floor of NYSE on a weekly basis. Educated at Seton Hall, New York University and Harvard.
Douglas Anderson – Founder, Vice Chairman, Sr. VP Strategy & Vision
Serial entrepreneur, formally trained underwriter and investment banker. CEO of Wall Street Capital Partners. Board Director of U.S. Veterans Cemetery and The Strang Cancer Prevention Center (invented the Pap test). Advisory Board, United Nations, Global Agriculture Forum. Veteran elite USMC Recon also served in the U.S. State Department. Education: University of Washington, Texas A&M, Harvard.
Ron Throgmartin – CEO
Serial entrepreneur. Public company experience in retail and brand development; assisted families business to $2.4BN revenue and onto the NYSE. Real estate experience; developed over 3.5MM sqft. of commercial real estate across three states. Agriculture experience; partner in building largest privately held beef cattle herd in U.S. spread across 6 states. Cannabis industry experience; developed both grow and retail operations in Colorado. Education: Ball State.
Christopher Strachan – Chief Financial Officer
On January 29, 2016, the Board appointed Christopher Strachan, 51, as the Company's new Chief Financial Officer. Mr. Strachan is an accomplished CFO, CEO, and manager with 30 years in corporate operations, marketing, securities, finance and 20 years of executive management experience. He has worked largely with developing and startup corporations. For the past five years, Mr. Strachan has served as the President of Helisports LLC, a business development consulting company. In addition, he served as the CEO of Rhodes Architectural Stone from 2011 to 2012, the Director of Marketing and Sales of Glasair Aviation from 2012 to 2014 and the Director of Flight Operations and R&D at RotorWay Helicopters from 2009 to 2011.
BOARD OF DIRECTORS

The Honorable Stephen L. Norris is the Director of DPWW's Board of Directors. Stephen is a co-founder of the Carlyle Group, an American private equity firm and currently the chairman of Stephen Norris Capital Partners, LLC. He is the former member of the Federal Retirement Thrig Investment Board, who was appointed by President George H. W. Bush and confirmed by the United States Senate in 1990. In July 2014, he joined the Florida based company Global Digital Solutions.
MARKETING TEAM
Jon Fink leads marketing, packaging and branding. In 1983, he founded JVI, an internationally known premier designer and supplier of the world's finest brands. Jon owns JVI, Inc. and handles a cadre of marquee clients including Davidoff, Dilettante Chocolates. He has designed products for the US Olympic Committee, Bellagio Las Vegas, Mandalay Bay Las Vegas, Central Bank of Brazil, Maglite Allstate Insurance, Godiva Patron, Neiman-Marcus, Trump Hotels, United States Mint and the British Royal Mint. JVI has a 500,000 sqft. facility that can accommodate any of Diego's packaging needs. Jon Intimately understands product rollout, launch, distribution, etc.

Greg Quist has been in the design business for over a quarter of a century, solving business and branding challenges across both two and three-dimensional platforms in dozens of categories. His creative expertise within the apparel industry landed him in lead creative positions with, Unionbay Sportswear, Esprit and Tommy Bahama among others.

SCIENTIFIC ADVISORY TEAM
Robert Epstein, MD, is the retired Chief Operating Officer for the United States Department of Agriculture (USDA); he served this arm of the government for three decades. He is the Diego Chief Scientific Advisor in regards to science, systems, testing and safety.
Greg Reid is Diego's product development and strategist. Greg specializes in the development of unusual and large-scale rollout projects. He has lead various divisions within Microsoft, X-Box LIVE, Nintendo, Wii, Neiman Marcus and other major clients.
Dr. Michael Osborn is the Chairman of the Strang Cancer Prevention Center (Strang invented the PAP test credited with saving more women from cancer than all other tests combined), Chief of Breast Cancer Surgery for Cornell and Sloan Kettering.
Jean Marie Auboine Master Chocolatier and Executive Pastry Chef. He began his career at Le Louis XV – Alain Ducasse in Monaco, assisting the famed eatery in earning Michelin's highest honor "Three Stars". Chef Auboine continued his distinguished career at several Michelin-starred restaurants, which included One Star Chateau de Mercues in France and Hotel Beau Rivage in Geneva, as well as the highly respected Two Star restaurant-hotel, La Pyramide Vienne in France.
For more information visit
www.diegopellicer.com

NOT FINANCIAL ADVICE
StockWatchIndex makes no warranty, expressed or implied, as to the accuracy or completeness or fitness for a purpose (investment or otherwise), of the information provided in the publications for its Stock Watch List and the information is not to be construed as personal financial advice. Some information has been generated by reliable third party entities, but has not been checked for accuracy by Stock watch Index. Readers are encouraged to consult their personal financial adviser before making any decisions to buy, sell or hold any securities mentioned herein.
NO WARRANTY OR LIABILITY ASSUMED
StockWatchIndex is not responsible for any error which may be occasioned at the time of publishing of the information in its Stock Watch List or any error, mistake or shortcoming. No liability is accepted by StockWatchIndex whatsoever for any direct, indirect or consequential loss arising from the use of this document. StockWatchIndex expressly disclaims any fiduciary responsibility or liability for any consequences, financial or otherwise arising from any reliance placed on the information in this document. StockWatchIndex does not (1) guarantee the accuracy, timeliness, completeness or correct sequencing of the information, or (2) warrant any results from use of the information. The included information is subject to change without notice.