Biotricity is advancing the capabilities of remote biometric technology to improve the lives of people with chronic medical conditions. Our approach is to develop complementary technologies for diagnostic use by physicians and long-term use by individuals. Our goal is to further progress against a number of chronic illnesses. Our first target is the world's leading cause of death: cardiovascular disease.
We've created real-time, high-precision remote monitoring technology used in medical research. Building upon our expertise, we've now developed Bioflux,1, 2 a remote cardiac monitoring system for use by physicians in testing and diagnosis. And we're developing a personal monitoring device, Biolife, that will empower individuals to better manage their conditions and enhance the quality of lives.
           Download Research Report # 1                   Download Research Report # 2
 BTCY has consitently received broad coverage by major print media in the general and medical press and has been covered by several other third party financial analysts. These analysts established a target price between $4.20 and $6.00 per share. SWI is currently discussing the Company's projections with the CEO and will publish its findings in the weeks to follow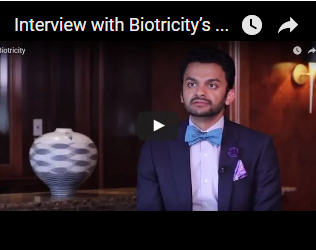 We believe that the medical experts are beginning to recognize that BTCY is in the advanced stage of the development process for its medical grade "wearable" remote monitoring solution. "BioFlux" will provide increased medical grade data precision and real time remote monitoring that is easy to use and provides significant financial benefits for the medical practitioner. Biotricity is planning to begin commercialization of the product during the first half of 2017.
BioFlux – A high-precision wearable ECG device and proprietary software for advanced Mobile Cardiac Telemetry (MCT) 
Provides real-time remote data, monitored and read 24/7 at $850 per read for up to 30 consecutive days with clinical accuracy. 
Designed to leverage Insurance Reimbursement – Recurring reimbursement to doctors, hospitals and IDTFs
Bioflux's pay-per-use strategy, with no fee for device purchases 
Partnerships with Canada NRC CNRC, Alberta Health Services and the University of Calgary
Limited number of Competitors
Compliant with Insurance Billing Codes – Recurring Business Model
Incorporates technology that is future-ready; form and function enables opportunities adjacent to the MCT market
Analyst target between $4.50 to $6.00 a share
The challenge is immense, but so is the opportunity for transformative change that will improve patient outcomes and curb healthcare costs.
More than half of adults in the US suffer from at least one chronic disease, and almost one-third have multiple chronic conditions.3 Seven of the top ten causes of death in the US are chronic diseases,4 with cardiovascular disease alone responsible for 30.8% of all deaths.5
In most cases, these conditions are preventable through lifestyle changes. However, the hard reality, with which doctors contend every day, is that the effects of these conditions often manifest too gradually for people to recognize. And it falls to the healthcare system to deal with these diseases after they've advanced to a serious stage, often at great financial cost. It was recently estimated that 86% of all healthcare spending in the US goes to the treatment of those with chronic diseases.3


SWI Publishes Biotricity Research Report #1
Marina del Rey, CA – June 1, 2016.  SWI today publishes its first short form research report on biotricity (OTCQB:BTYC) after initiating coverage last week.  biotricity is a medical technology company committed to improving healthcare by developing mobile remote monitoring solutions that aid chronic disease prevention and management.
Changing the Industry via Mobile Solutions
biotricity's premier product is bioflux, a mobile ECG monitoring system that will be prescribed by physicians to diagnose and remotely monitor cardiac patients. biotricity is expanding medical-grade monitoring into the consumer market via its biolife solution, which empowers users to self-manage chronic conditions. biotricity has entered into crucial development partnerships with Canada NRC-CNRC, Alberta Health Services and the University of Calgary. Current projects are being funded by the NRCC, including a study to determine if ECG readings have predictive value for use in preventive healthcare.
Download Research Report
Watch Video Report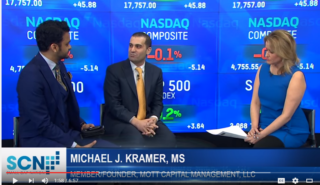 Save