Tesla Megafactory spotted with over 80 Megapack batteries...
Tesla's Megafactory is the electric vehicle maker's dedicated production plant for the Megapack, its flagship energy product designed for grid use. The Megapack is a breakthrough product for Tesla, costing about $2.1 million per 3.9 MWh unit. 
The product seems widely popular, as the Megapack's online configurator lists its estimated delivery time at Q4 2024 for orders placed today. This suggests that the backlog for Megapack orders is massive, and there is more than enough demand for the grid-scale battery. 
Considering the apparent demand for the Megapack, it would be incredibly important for Tesla to ensure that it can ramp up the production of the battery as quickly as possible. If recent observations from the Tesla community are any indication, this definitely appears to be the case, as the Megafactory was recently sighted with over 80 Megapack units in its yard.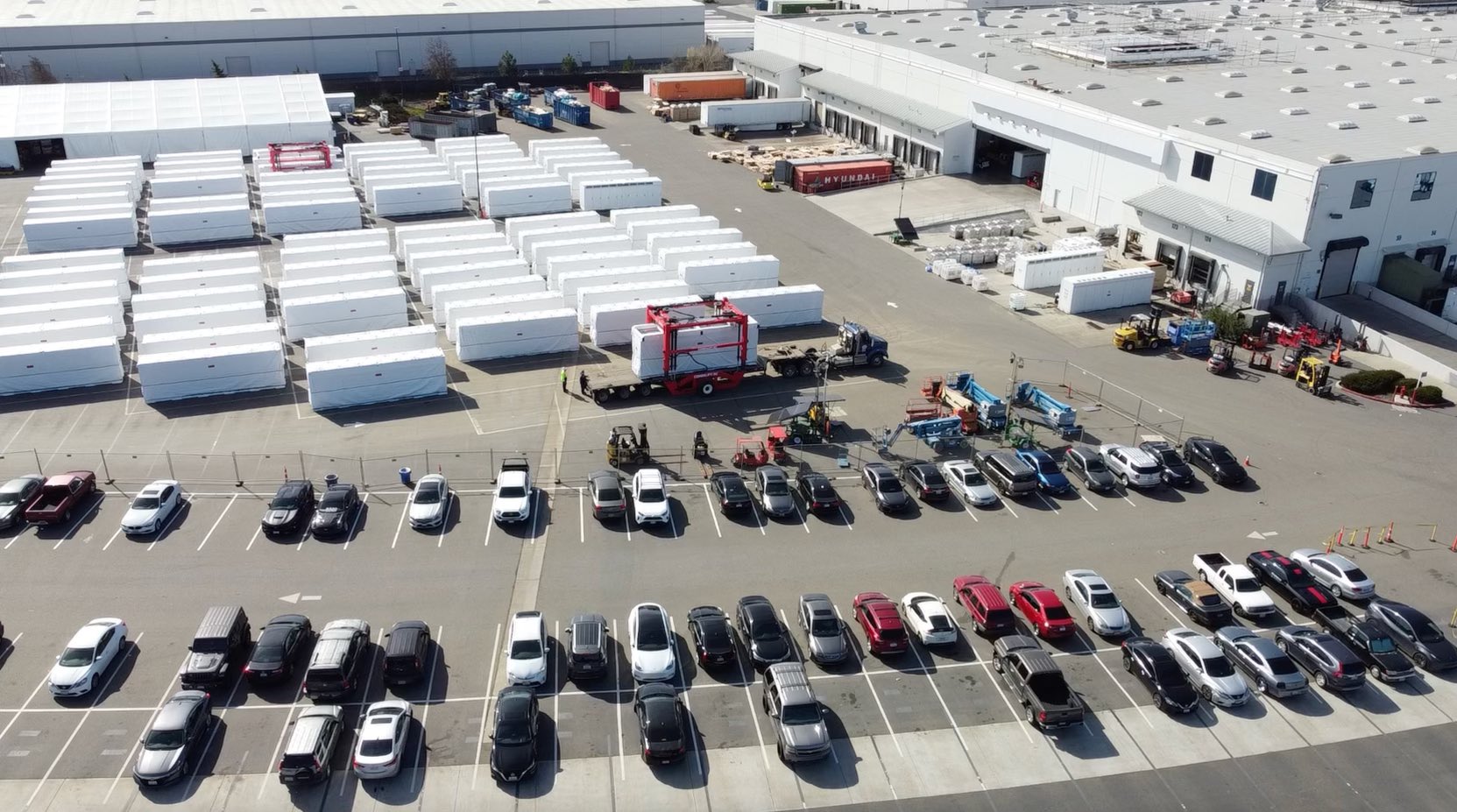 Interestingly enough, Tesla advocate Bradford Ferguson, who has been keeping tabs on the facility, observed that just ten days ago, the Megafactory's staging area only had 41 Megapack units. If none of the Megapacks that were sighted ten days ago were shipped (which is unlikely), it would suggest that Tesla is already building more than four Megapacks per day. 
And if the factory was shipping out just about 3-5 Megapack units per day, then it would suggest that the Megafactory is now producing about 7.5-9.5 units daily. Little by little, it seems that Tesla is hitting its stride in the Megapack's production ramp. 
The Tesla Megafactory in Lathrop may be dwarfed by facilities such as Gigafactory Texas in raw size, but the company has confirmed that the site could produce the grid-scale batteries en masse. As per Tesla's year-end updates on Twitter, the Megafactory in Lathrop is capable of producing 10,000 Megapack units per year. 
Don't hesitate to contact us with news tips. Just send a message to simon@teslarati.com to give us a heads up.